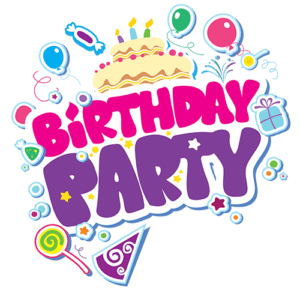 Habberley Trail is a great place to host your party!
For children aged between 5-12
Entry to the trail & rides
Yummy buffet food
Party Room (you can decorate to your own theme)
Choose from 2 menus
Book online soon! For now call us on 01562 824433 or email on [email protected]
The best activity-focused
place to have a birthday party
It's time to think outside the house if you are determined to have a fun-packed party for your little adventurer. Why not let the kids run loose at a nature-inspired
party venue in Kidderminster
instead of trying to organise them? 
Maximise the thrills and adventure play at the Habberley Trail as you bring your birthday boy or girl and their friends to have unlimited goes on our slides, rides and other attractions!
If there's anything little ones love more than a surprise, it's a sense of discovery and achievement. Top that with loads of competitive fun with friends – and you get Habberley Trail, a unique
place to celebrate a birthday
and make it one to remember. Our venue was built to take your party jumping, bouncing, climbing and getting excited over spinning and sliding into adventures.
Simplify planning with
party venue hire for your birthday party
You don't have to overthink kids' entertainment options when the perfect setting for an enjoyable, one-of-a-kind day out has already been created at the Habberley Trail. Arrange it with our scenic
party room for birthday parties
and endless exploration. Try out the traditional kids' faves, such as inflatable rides, and lots of fun twists on the activities that everybody loves.
With the mix of unlimited fun and a relaxed vibe for your
kids' party, places
like the Habberley Trail offer an all-inclusive outdoor experience to take the stress out of event planning on birthdays or other special occasions. Spend less time figuring out what it's going to take to organise a B-Day party and more time making unforgettable memories – without overextending yourself or your budget. 
Relaxed outdoor experience
Forget lengthy to-do lists! All you need at the Habberley Trail
party venue in Kidderminster
is to book in advance and bring your kids aged 5-15 with their enthusiasm to explore. We provide the rest:
Dedicated Party Room 

Delicious meals and refreshments

Impressive adventures on the Trail

Seating and blankets for a picnic

Celebrations on weekends and during school holidays
There's no better option than an outdoor
birthday party place
to find joy in the simpler things and have a more meaningful time together. Save everyone the hassle and pick from our Hilltop Cafe party menus – or bring your own food to a picnic – and let the kids do whatever they enjoy. They won't resist navigating the Trail's mysteries, challenges and delights. Just watch them having fun through adventure-seeking play!
The Habberley Trail is a stress-free party destination and your magical gateway to a truly special day with happy kids, wonderful memories and relaxed parents. Book online for your little one's B-Day!