A UNIQUE LEARNING EXPERIENCE
The Habberley Trail provides teachers with a unique learning experience that covers all aspects of the curriculum. From physical education to learning about nature and the environment, children will be able to let their imaginations run wild as they enjoy the thrill of being in the great outdoors.
In addition, hundreds of young people (from age 4 up to college students) come to the Habberley Trail every year on organised trips. Several members of our team are CRB checked and are experienced youth workers or teachers who can give you a hand if required.
If you book online, or are enquiring by phone/email, please inform us if any coaches are involved. We need to have enough coach parking spaces available on the day.
Thank you.
You can email us on [email protected]We aslo have Risk Assessments, and further info you may require. Thanks.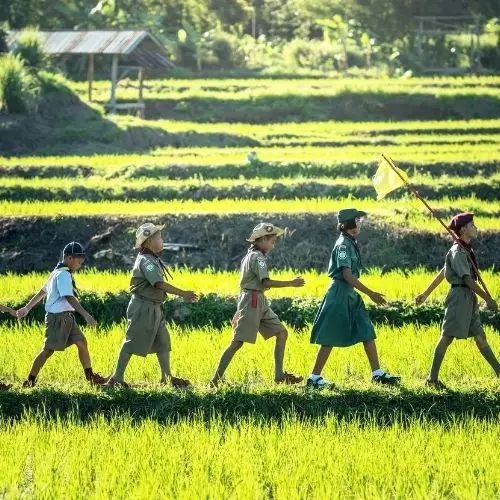 A UNIQUE LEARNING EXPERIENCE
We charge £7 for students on school trips, and staff are now free. Staff are permitted to use a selection of our rides .
This price also applies to other organisations and large groups, over 20 people, such as Scouts and Guides
Here at the Habberley Trail, we have had the privilege over the years of seeing 1000's of kids from the age of 4 right up to A-level students enjoy a few hours in the fresh air while getting a buzz from an exciting activity. Set in rolling countryside the trail follows the steep hillsides with numerous challenges en route for the adventurous. 
There is, of course, a full risk assessment in place and available (usually sent by email) however for the peace of mind of teachers and parents we have a few practical guidelines which will help to ensure a safe and fulfilling visit.